21ic Austriamicrosystems today announced the availability of an LED flash driver that delivers superior flash light output to smartphones, delivering at least four times the brightness of light output compared to the flashlight systems commonly used in today's smartphones.
This article refers to the address: http://
The new AS3630 flash driver can drive up to 8A of current, enabling cell phone cameras to capture high-resolution photos. When shooting fast-moving objects in dark light, the photos are smeared, but now you can accurately capture the details while avoiding glare and discomfort, because even a flash duration as low as 10ms provides enough Flash light.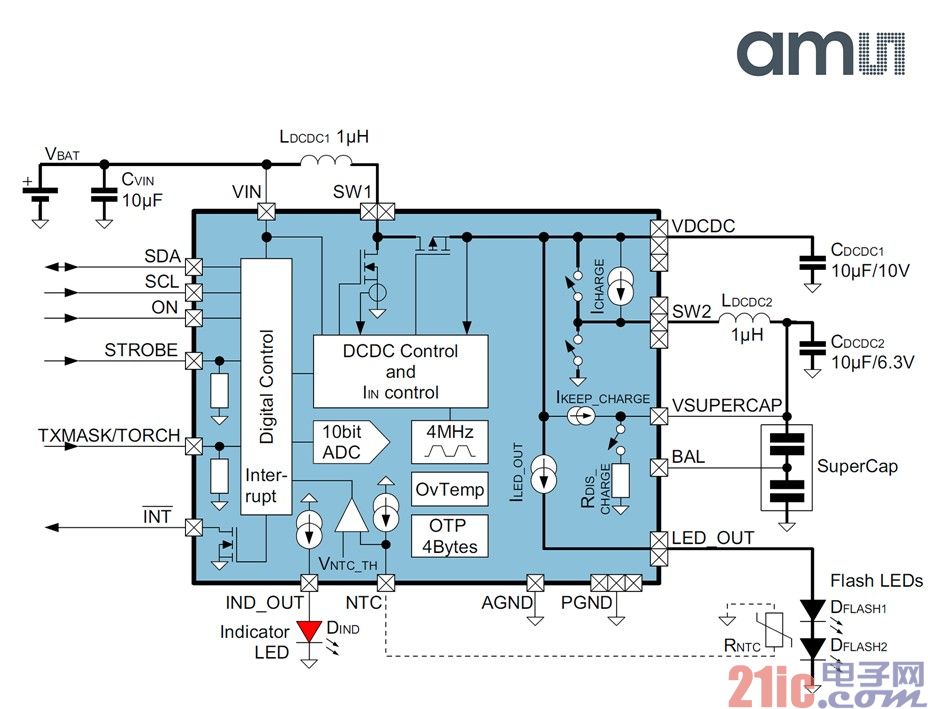 Compared to LED flash drivers that offer up to 2A of output power in today's phones, the AS3630 has up to 4x brightness output and supports faster shutter speeds.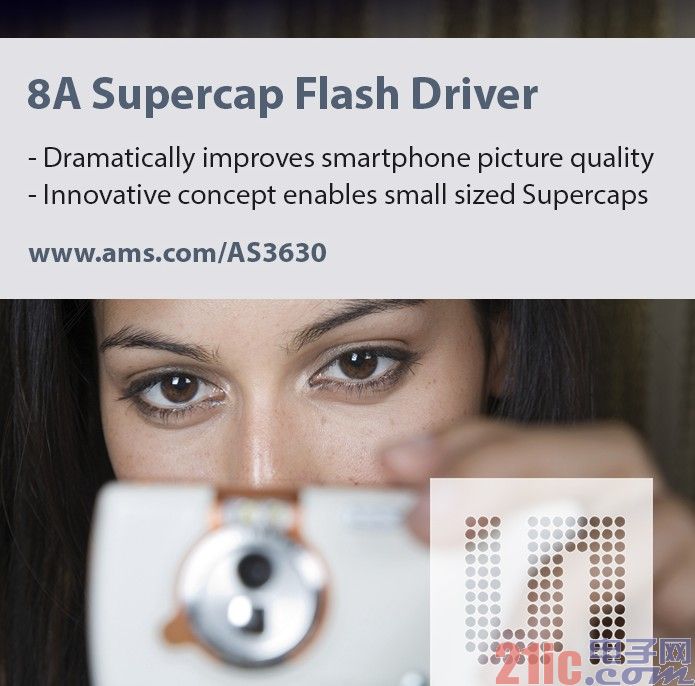 The AS3630 8A LED flash driver uses an innovative architecture that leverages the energy stored in supercapacitors (electric double layer capacitors - EDLC), which is currently being patented. When driving two LEDs in series, the driver will raise the output voltage from 5.5V of the supercapacitor to above 9V to meet the forward voltage requirements of the LED. The boost topology used in the device also allows flash illumination to last longer when the independent capacitor output voltage is lower than the forward voltage of the LED. This architecture allows the use of very small capacitors.
The AS3630 flash driver can simultaneously use the power and battery stored in the supercapacitor and support additional functions such as pre-flash, video capture illumination while the supercapacitor is fully discharged.
Two series-driven flash LEDs provide consistent light output. In high-power flash applications, parallel LED architectures often result in large variations in output light due to differences in LED lamp production. Austrian Microelectronics uses a tandem LED architecture that perfectly matches the light output from the two flash LEDs, independent of the LED forward voltage difference.
In order to optimize system performance, austriamicrosystems has partnered with passive component manufacturer Murata, and many of the performance advantages of the AS3630 will be realized by matching Murata's thin and high-capacity electric double layer capacitors.
Oliver Weber, Marketing Manager, Optical Sensors and Lighting, Austrian Microelectronics, said: "When the AS3630 is paired with Murata's DMF series of high-performance electric double-layer capacitors, it can significantly improve the quality of photos taken by smartphone cameras while maintaining consumers. A highly appealing slim look."
Supply
The AS3630 8A LED flash driver is now in volume production.
2inch Bluetooth Dot Matrix Printer is a Portable Dot Matrix Printer. Our Dot Matrix Printer equipped with Epson printer head, support long lifetime printing. Qunsuo are Dot Matrix Printer Bluetooth manufacturer in China. Due to its handy style, it is a handheld dot matrix printer, support printing 2 page copy paper.
Qunsuo will provide customer SDK for free, support any technical issues.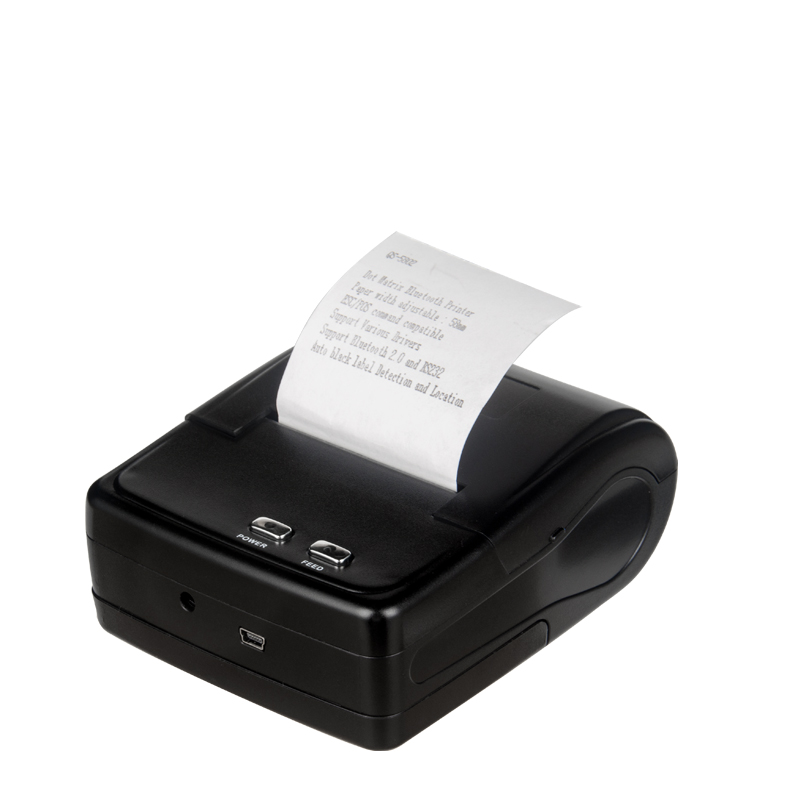 2inch Bluetooth Dot Matrix Printer
Printer Dot Matrix Bluetooth,Printer Bluetooth Dot Matrix,Dot Matrix Printer Bluetooth,Dot Matrix Printer Handheld
Shenzhen Qunsuo Technology Co., Ltd , https://www.qsprinter.com