Yang Xueshan, deputy head of the Ministry of Industry and Information Technology of China, revealed that during the "12th Five-Year Plan" period, China will proceed from the national strategic level, do a good job of top-level design and overall planning, and form a joint force to promote the development of integrated industries.

Yang Xueshan said that it is expected that by 2015, China's integrated circuit sales revenue will reach 330 billion yuan to meet the demand of 27.5% of the domestic market. At the same time, the IC industry structure has been further optimized, and a number of core chips with independent intellectual property rights have been developed. The proportion of self-developed IC products used by key domestic machine companies has reached about 30%.

"Integrated circuit industry is capital, technology and knowledge-intensive, with large capital investment, high technical difficulty, long accumulation time, and high risk. It takes 40 million US dollars to design a 45-nanometer integrated circuit and about 2.5 billion US dollars to build a 12-inch production line. Xiao Hua, Director of Electronic Information Department of the Ministry of Industry and Information Technology, said.

The reporter learned that after the financial crisis, developed countries put a large number of innovative elements into the integrated circuit industry and seize the strategic commanding heights. While the Chinese integrated circuit industry is currently dominated by small and medium-sized enterprises, the accumulation of funds and technology is insufficient, and companies alone cannot afford large-scale innovation. Investment in scale is difficult to bear the risks it faces.

Under the impact of the financial crisis, global industrial resources have undergone a new round of restructuring, and the degree of industrial concentration has become higher. Regardless of the mainstream product market or the OEM market, the level of competition has been further increased, and the requirements for capital and technology for industrial development have become more and more. high.

"The development of the integrated circuit industry needs to be backed by the will of the country. Compared with the United States, Japan, and South Korea, China has not done enough in this respect." Yang Xueshan said that during the "12th Five-Year Plan" period, relevant Chinese departments will Supporting and coordinating the R&D, manufacturing, and marketing of the integrated circuit industry. "We must seize the opportunity of shifting the international industries, actively optimize the industrial investment environment, and attract and accept medium and high-end industrial transfer."

The integrated circuit is the higher value-added part of most of the entire machine, such as 3G mobile phone chips account for up to 50% of the manufacturing cost of mobile phones. At present, the technical strength and production level of China's integrated circuit companies are still difficult to meet the needs of the domestic market, and 80% of the chips used in domestic machines rely on imports.

Statistics from the Ministry of Industry and Information Technology show that in 2010 China's IC industry's sales revenue was 144.02 billion yuan, accounting for only 8.6% of the global market. At the same time, as the world's largest integrated circuit market, China's self-designed products can only meet 20% of the market demand. CPUs, memories and other general-purpose chips mainly rely on imports, and domestic high-end products such as communications, networking, and consumer electronics. The chip also basically relies on imports. IC has been the largest importer of goods for seven years in a row. In 2010, imports reached US$156.99 billion.

"We must give full play to the market advantages of big countries and drive industrial development with complete machine applications." Yang Xueshan disclosed that during the "12th Five-Year Plan" period, China will guide chip companies and machine companies to strengthen cooperation and implement a number of connected chips and complete machines." "One-stop" specialization to promote chip R&D through the upgrade of the whole machine, concentrating on breaking through a batch of special chips for general-purpose chips and key areas where demand is urgent, large-scale and wide-ranging, supporting whole-machine upgrades through chip R&D, and enhancing the competitive advantages of domestically produced complete machines. , To create a chip and machine interaction development of the large industrial chain.

Xu Xiaotian, executive vice president of the China Semiconductor Industry Association, said that the current upstream links in the industry chain of equipment, equipment, and key materials for the integrated circuit industry in China are relatively weak and insufficient to support the development of the IC industry. The domestic equipment still stays at the lower end and separates the single product stage. Only a few high-end equipments enter the production line for trial, and the system complete sets of equipment, pre-process core equipment, and test equipment all depend on imports.

In this regard, Yang Xueshan stated that during the "12th Five-Year Plan" period, China will focus on the development of the integrated circuit design industry, break through key areas of integrated circuit technology and products, improve system solution capabilities, and improve the industrial chain to develop high-end special equipment, instruments and key Materials, "proactive deployment" of prospective research on new principles, new processes, new materials, and new devices.

The rapid development of strategic emerging industries represented by mobile Internet, triple play, Internet of Things, cloud computing, smart grid, and new energy vehicles will become the development of China's integrated circuit industry following computer, network communications and consumer electronics. new momentum. The Ministry of Industry and Information Technology predicts that the domestic integrated circuit market will reach 1.2 billion yuan by 2015.

Yang Xueshan disclosed that during the "12th Five-Year Plan" period, China will actively explore the upstream and downstream virtual integration model of the integrated circuit industry chain, strengthen upstream and downstream cooperation and collaboration in the industrial chain, and build a value chain. Cultivate and improve the ecological environment, realize the leap of corporate groups at all levels, and enhance the overall competitive advantage of the electronic information industry chain.


Constant current strip/IC flexible strip/IC Constant Current Led Strip Light also known as led IC digital lights and other terminologies, the product is constant current IC single point of control, the selection of wafer 5050RGB SMD LED beads, placement in FPCB (flexible printed circuit board), the folding pliable waterproof rating to IP68, length of 5 meters per roll, light bar with 3M adhesive tape or snap screws, Ic Constant Current Led Strip Light used low-voltage DC power supply safe and convenient, light color colorful.
IC Constant Current Led Strip Light flexible substrate FPC is soldered LED, and a peripheral circuit is formed, can chase,
Running water, Symphony, display and so on. Mainly used in KTV, hotel, home decoration.
IC Constant Current LED Strip Light, usually WS2801, WS2811, TLS3001, TM1809, TM1812, LPD8806, LPD6803, TM1903, DMX512, UCS256 control IC and other ways changes.
LED use is generally 5050RGB package 3528RGB package two.
Product operating voltage is generally DC12V and DC5V two kinds of more.
IC Constant Current Led Strip Light Lifespan:
Theoretically 100000H, but different ambient temperature and humidity, resulting in the product life and no practical application 100000H; good selection of LED light strip Symphony, per thousand hours of light fades only about a few percent, and almost you can reach three percent forty big gap. Mainly to see the manufacturer of the product quality control.
According to the product environment is generally divided into paste with 3M glue and fixing clips and screws in two ways.
We focus on LED area, is a high-tech lighting enterprise deal in develop, produce and sales.
IC Constant Current Led Strip Light, applications: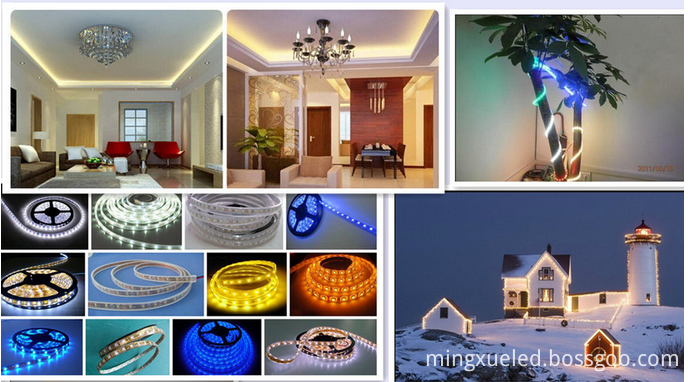 Owns DIP LED,SMD LED professional production lines and LED lighting products lines, For IC Constant Current Led Strip Light, the produce volume per month for DIP LED,SMD LED is 50 million pieces, for LED flexible strip light is 500 thousands meters, for LED flexible strip light for car is about 200 thousands pairs, for LED tube light is 50 thousands pieces, for LED Spotlights are 200 thousands pieces, for LED ceiling light are 50 thousands pieces.

Mingxue Optoelectronics Co.,Ltd. has apply the I S O 9 0 0 1: 2 0 0 8 international quality management system certificate, For IC Constant Current Led Strip Light, we apply the CE, RoHS and SAA certificate for our led lighting product.
Our R & D team can handle highly customized designs and offer OEM and ODM services.
We hope to set up a long-term partnership with you through our high quality products and our Sincere Service!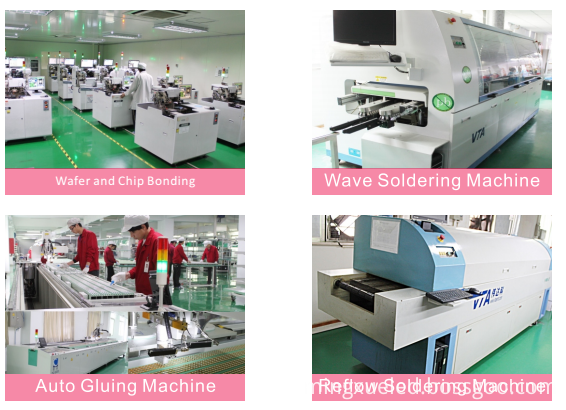 IC Constant Current Led Strip Light
Ic Constant Current Led Strip Light,Thin Led Strip Lights,24V Led Strip Light,Design Led Strip Light
Shenzhen Mingxue Optoelectronics CO.,Ltd , http://www.mingxueled.com