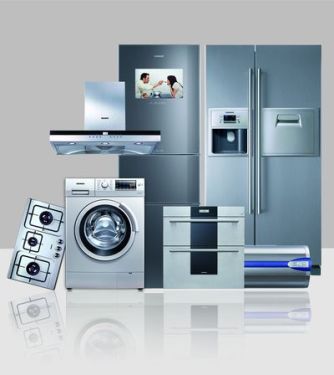 The official issuance of 4G licenses, mobile 4G services have begun to enter the fast lane, and the concept of "connected appliances" given by home appliance manufacturers has become more clear. Recently, in addition to the smart TVs that preceded it, traditional home appliances, including air conditioners, refrigerators, and washing machines, have all played "intelligent" concepts.
With the support of the speed of 4G mobile Internet, it has become possible to use mobile phones to operate home appliances remotely. With the acceleration of home appliances intelligence to speed up the upgrading of products, and the integration of home appliances and home life as a whole, acceleration will also be staged.
Smart home appliances will reach trillions of yuan in output in 2020

Work on the way to the air-conditioner WeChat or Weibo private letter, let it start warming up in advance, home will be able to enjoy the warmth directly ... ... Now, this simple smart life is close at hand. The Times reporter learned that mainstream air conditioner manufacturers including Midea, Haier, and Hisense have introduced intelligent air conditioners and proposed the concept of human-computer interaction.
"Future intelligent devices will be reflected in every corner of our lives." AVC Vice President Jin Xiaofeng stated at the 2013 First China Smart Appliance Trend Summit held by the company that by 2020, the output value of smart appliances will be The annual RMB 5 billion will soar to RMB 1,000 billion, and the smart terminals will increase to the market scale of RMB 800 billion, achieving a leap-forward growth of 20 times in ten years.
The intelligentization of color TVs has been quite accepted by the public. When reporters visited stores, 80% of the televisions on the market are equipped with smart functions. It is worth noting that the application of the concept of intelligence made the color TV, which originally became a sunset industry, ushered in the participation of many IT brands this year. LeTV, Xiaomi and Lenovo launched their own brands of smart TVs and won at a low price. A lot of consumer support, gathered very popular.
Aowei Consulting expects that by 2020, the penetration rate of smart TVs will reach 93%, and the penetration rate of smart washing machines, smart refrigerators and smart air conditioners will increase to 45%, 38% and 55%, respectively. Especially after 2015, there will be very rapid growth.
Whether it is air conditioners, vacuum cleaners, rice cookers, washing machines and other traditional household appliances, or rice cookers, disinfection cupboards and other small appliances, their intelligence levels are constantly improving. According to Lu Jiebo, deputy secretary-general of the China Electronic Chamber of Commerce, smart home appliances may become the main theme of home appliance manufacturing enterprises in 2014.
Intelligent product upgrade breakthrough

"CoolTV has achieved sales of 56,272 units within 11, 24 hours, accounting for 34.16% of all color TV brand sales, creating a Guinness World Record," said Liu Weizhi, president of the color TV division of Skyworth Group.
As the earliest smart forerunners, there is no doubt that intelligence has given the TV market a new glow. In the future, with the comprehensive coverage and promotion of 4G networks, can intelligentization be a breakthrough in the upgrading of traditional home appliances?
It is reported that many well-known household electrical appliance companies have put forward the concept of home Internet at the beginning of the year, and home appliance manufacturers have even given up on the "walk alone" approach for many years, and have not hesitate to cooperate with IT companies to join hands in seizing the market share of home appliance Internet portals.
Taking color TV as an example, Skyworth teamed up with Alibaba, TCL, and iQiyi to work together to break the traditional thinking model. Zhou Houjian, the president of Hisense Group, said in an interview with reporters before that that "it is only a dead end not to embrace the Internet." Not only TVs, but also air conditioners, refrigerators, and washing machines have joined smart elements since last year.
The reporter learned that at present, Japan is developing refrigerators that will send dinner suggestions and menu photo newsletters, as well as voice-activated washing machines. In addition, it plans to allow home appliances to talk to each other through the cloud to save electricity expenses. It is reported that Panasonic and Toshiba have been developing smart refrigerators, ready to grab the battlefield in advance of the kitchen.
Jia Dongsheng, general manager of Zhong Yikang said that after the sale of home appliances sold out, the products only had a short-term "bridge" effect, and the benefits brought to the company were one-time, and companies could not obtain in-depth consumption information through the products. Under the smart home appliance model, products truly become channels for companies and users to communicate. The sale of products is just the beginning of service transactions. Enterprises can provide customers with continual value-added services.
"Taller" intelligent products are expensive

Under the intelligent environment, manufacturers closely follow the market hot spots and frequently launch products that carry smart concepts such as "cloud air conditioning", "multi-screen interaction", and "smartphone remote control". However, the 4G network has just advanced, and it is still unclear whether consumers can purchase full-scale home appliances.
The reporter found through market research that early television intelligence, coupled with LeTV, Xiaomi and other "cheap killers" intrusion, has generally pulled down the price of smart TV, Internet TV 47 吋 2999 yuan and other ultra-low prices did not Making the smart TV seem out of reach, instead lowering the average selling price of the TV.
Obviously, smart TVs are an exception. Not all smart home appliances are so approachable. The reporter found that the air conditioners, washing machines, etc. were sold in the market, but where the smart flag was printed, the price was obviously higher than that of ordinary functional products. Cloud air-conditioning, Internet of things, air-conditioning, smart WeChat air-conditioning, Hisense, Gree, Haier's smart air-conditioning, market prices almost equal to 20,000 yuan. "This is the most high-end product in the store, the price is more expensive, but the function and appearance have greatly changed. The phone remote control air conditioning, with a separate purification function." An air conditioning brand sales staff said that after participating in the event, the original price of 18,999 yuan The price can be reduced to nearly 18,000 yuan. In addition, washing machines with bubble nets and drying functions are all priced at more than 4,500 yuan, catching up with the concept of intelligence, and the price of household appliances is rising rapidly.
Analysis of the industry pointed out that many high-end home appliances are actually some added value that manufacturers give the brand to increase the price of the product. "Because the current technology and supporting measures for smart air conditioners are very imperfect, and the consumer groups that can be accepted are only a very small part, this market is not yet mature. Therefore, all companies are actually not losing opportunities." Blade wave frankly stated that the intelligent layout of manufacturers is not simply for sales. He believes that "the technology matures in sales, the cost will be reduced accordingly, the price will be reduced, but from now on this time is about 3 to 5 years."
Rare Earth Aluminum Alloy Power Cable is kind of cable, in which the rare earth high iron aluminum alloy is used as conductor, flame-retardant organosilane cross-linked polyethylene is used as insulation and the self-locking armored structure is installed, has completely independent intellectual property rights and removed the defects of aluminum cable systematically. The environment-oriented insulation materials with low smoke, free halogen and being fire-retardant have greatly reduced risk of being on fire. This cable can installed in moist environment. The cables boasts large current carrying capacity and convenient and low cost installation and maintenance.
Standard: GA306 Jacket: PVC
Conductor: aluminum alloy Cores: single core or multicore
Insulation: XLPE/PVC Rated voltage: 0.6/1KV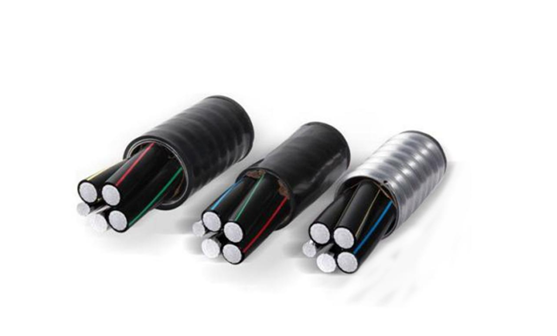 Advantages:
Conductor fatigue resistance
Creep resistance
Impact resistance
Easy to bend
Corrosion resistance
Light weight
Easy installation
Long life span
Flame retardant
Fire resistant
Zero halogen & low smoke
Excellent flexibility
Corrosion & abrasion resistant
Decent mechanical strength
Chemical & acid resistance
Excellent elasticity and stickiness
Superior economic performance
...

Application:
Lighting
Public amenities such as theatres, cinemas
High rising buildings
Public buildings such as libraries, museum, schools and hospitals
Family residence
Household appliances
Electrical equipment
Power console
Automotive industry
Government buildings
Power transmission and distribution lines
And many more...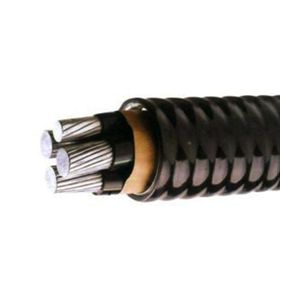 Welcome to visit our factory to learn more about us. If you have any questions, please feel free to contact us.
Rare Earth Aluminum Alloy Cable
Rare Earth Aluminum Alloy Cable,Aluminum Alloy Electric Cable,Rare Earth Aluminum Alloy Power Cable,Aluminum Alloy Armoured Cable
Smartell Technology Co.,Ltd , http://www.liencable.com