LED TV has a good prospect, and downstream packaging plants have been actively distributing goods. In the large-size panel backlight shipments increased, Yiguang (2393) and Dongbei (2499) continued their record highs in October, and the first three quarters were profitable.
LED TV hot sale, let Dongbei rise in the dark horse this year, it is estimated that October revenue has the opportunity to challenge NT$500 million, hitting a new monthly high for six consecutive months! Dongbei's third-quarter net profit per share was 1.37 yuan, nearly double the growth rate in the second quarter. The accumulated net profit per share for the first three quarters was 2.52 yuan, a significant increase of 30 times compared with the same period of last year. LED is entering LCD TV. The biggest beneficiary of the application. Dongbei spokesperson Weng Congzhi said that almost all of the NB products use LED backlights, and further develop into larger-sized panel products of 18.5 inches or more. Dongbei's fourth-quarter revenue is expected to be weak in the quarter.
Everlight also has a posture that will come to the forefront. It is estimated that the revenue in October is also expected to exceed 1.2 billion yuan, marking a three-month record high for three consecutive months. In the third quarter, Everlight's average gross profit margin reached 35.6%, and the net profit after tax in a single quarter was 570 million yuan, a quarterly increase of 37%, and a net profit after tax of 1.55 yuan per share. In the first three quarters, the net profit after tax was 1.197 billion yuan, and the net profit per share after tax was 3.28 yuan, regaining the profitable king of LED. Yiguang will handle cash capital increase this month and raise 2.8 billion yuan, mainly as capital expenditure for next year. At present, the monthly production capacity of SMD LEDs used in LED TV has reached 1 billion, and the expansion next year is at least 40% or more. Billion Light estimates that the overall fourth quarter will grow by about 5% compared to the third quarter.

According to the working frequency response ranges, speakers can be classified into tweeters, mid ranges, woofers and full ranges.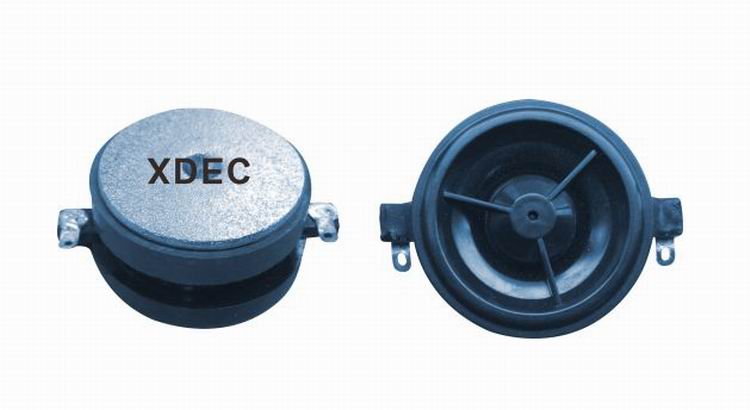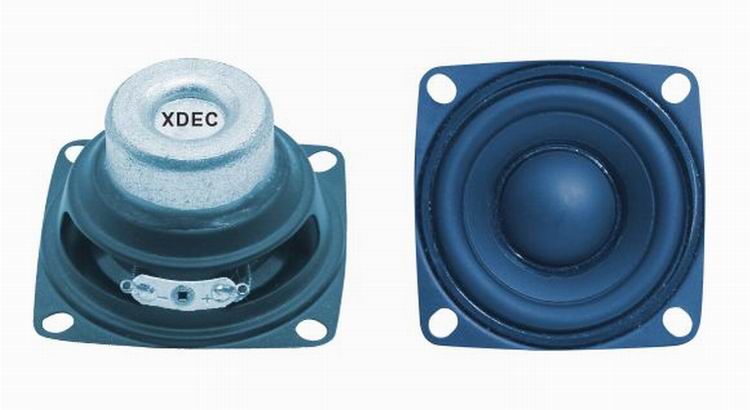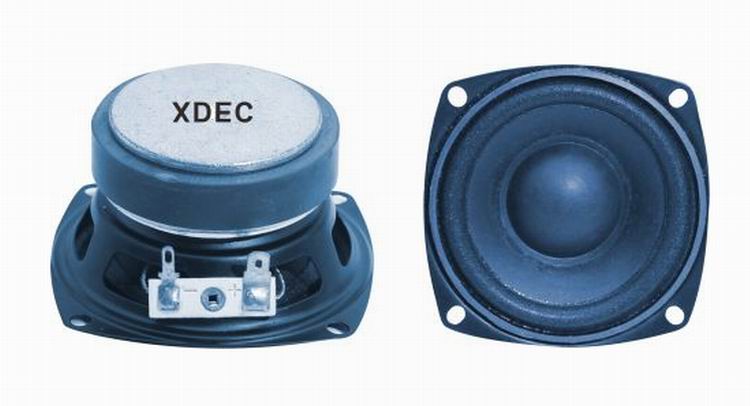 FAQ
Q1. What is the MOQ?
XDEC: 2000pcs for one model.
Q2. What is the delivery lead time?
XDEC: 15 days for normal orders, 10 days for urgent orders.
Q3. What are the payment methods?
XDEC: T/T, PayPal, Western Union, Money Gram.
Q4. Can you offer samples for testing?
XDEC: Yes, we offer free samples.
Q5. How soon can you send samples?
XDEC: We can send samples in 3-5 days.
Speakers By Frequency,High Bass Speakers,Small Loudspeakers,High Frequency Speaker
Shenzhen Xuanda Electronics Co., Ltd , http://www.xdecspeaker.com