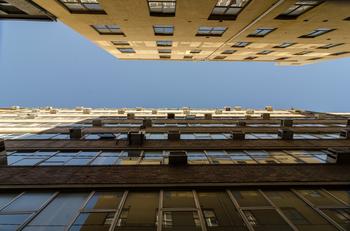 Nirvana
<br> <br>
again
say, the air conditioning in people, from a simple adjustment to comfort cooling and heating air; from conventional window regulator to fine frequency converter; from more energy efficiency to save power consumption per ...... A revolution is like a nirvana. At the same time that it brings benefits to consumers, air-conditioning products have also been reborn. To this day, the pace of air-conditioning changes continues. A few days ago, news came from the air-conditioning industry that some air-conditioning brands were planning strategies to bring air-conditioning products closer to consumer demand in the new cold year.
"The new inverter air conditioner energy efficiency standard not only considers the cooling capability of the air conditioner but also includes the heating factor. It has put forward more comprehensive requirements for the energy-saving level of the air conditioner's overall product, greatly improving the product's access threshold and cooling the air conditioner manufacturer. System matching, frequency conversion control technology and other aspects have put forward higher requirements." For the new cold-year air-conditioning targets reached, the Secretary-General of the Provincial Consumers Association analyzed.
It is understood that in order to compete in the 2014 market, many air-conditioning brands have already increased their R&D efforts in various functions and appearance of the products. It can be foreseen that air-conditioning manufacturers will rely on product technology, product competitiveness, and marketing capabilities to seize the market at the same time in many aspects. "Continuing to lead the progress of energy conservation and building quality products to meet consumers", at the just-concluded Midea's core dealer meeting, Limei Mei, general manager of Jiangxi America's air conditioning, expressed its confidence in the 2014 market. Coincidentally, "into the new cold year, we will use the inverter APF new energy efficiency standards as an opportunity to promote the air conditioning from the cold appliances to the human life of the leap." Xie Laicheng, general manager of Hisense Kelon air-conditioning also revealed to reporters Its brand innovation information.

Overall chase boutique <br>
<br> to locate the new cold air conditioning products, Hsieh Cheng believes must continue to explore innovation and consumer demand for energy efficient, healthy, comfortable and smart technology, to achieve the existing Technology upgrades and blank coverage of the industry, while paying more attention to the appearance of industrial design innovation. Li Chongmei admitted frankly that "the growth of air-conditioning companies can no longer rely on extensive scale growth, but must be transformed into the realization of the "product premium capability" based on consumer value. In general, it is to do fine-quality air-conditioning and thus occupying High-end."
What is quality? Li Chongmei summed it up as "the two musts." First, it is necessary to meet consumer demand and it is best to exceed consumer expectations. Second, we must not be satisfied with relying on a single "price" or "selling point" factor to attract consumers to purchase. Instead, we must pursue quality products as a whole. For example, the appearance should be high-grade, the overall energy efficiency should be high, and the basic hot and cold performance should be excellent. Loved by consumers, long-term reliability is high and so on.
"For energy-saving ECO energy-saving series that can be as low as 'one night's electricity,' we will fully expand to the three major series of 16 products, forming a highly competitive, high-end, mid-market, highly competitive sales mix; A group of industry-leading new features and technologies have been implemented, and the overall comfort of energy-saving air conditioners has been greatly upgraded." Clearly, for the following markets, Li Chongmei has already had an overall plan to pursue quality products.
Market development and expansion of more
<br> <br> Needless to say, with some forward air-conditioning industry to build brand boutique strategy, is to the consumers enjoy the air conditioning will be more comfortable, the air conditioner market will grow even more.
The reporter learned that the new cold air-conditioning products will bring more enjoyment to consumers in areas such as "high-frequency hot and cold," "Internet of things control," and "closed in-house machines." The resulting "boutique" concept is even more popular in the air-conditioning market.
"Implementing technological innovation and leading the market with quality humanized products are the direction of future development of the air-conditioning brand and even the air-conditioning market. Only by adhering to this strategy will the brand outperform the market and the market will grow even bigger. The change will bring temporary pain to the brand, but the long-term development of the brand is not without benefits." For the 2014 air-conditioning market, Xie Chengcheng said so.
LED Street Light which semiconductor lighting, light emitting diode as light source, because it is a solid cold light source, green pollution-free, less consumption, high luminous efficiency, long service life etc, made of LED street light.
LED Street Light is applicable to road, highway, highways, urban streets, sidewalks and other road lighting and square, schools, industrial zone, parks and other outdoor lighting.
LED Street Light
LED Street Light,LED Solar Street Light,Adjustable LED Street Lighting,Solar Panel LED Street Light,Outdoor Light
Wenzhou Korlen Electric Appliances Co., Ltd. , https://www.korlenelectric.com